Consegna gratuita

Consegna gratuita a partire da 79,00 €

Assistenza personale

+39 06 94 805 905

Condizioni di cancellazione

Ottieni assistenza istantanea

Garanzia

Le norme di garanzia sono validi ai sensi della legge
Gli utenti scelgono anche
All Meat Junior Chicken & Duck 85 g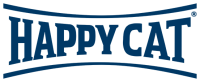 Practical and delicious – prepared with care.
Happy Cat All Meat Junior Chicken & Duck is suitable for young cats from 1 to 12 months. Big adventures. A little game with a ball of wool. It all makes a cat very hungry! In their first few months, kittens need lots of energy to grow and play. The tender, juicy chunks in the Chicken & Duck variety will both spoil your growing friend and ensure that she has everything she needs to grow up big and strong.
Happy Cat All Meat Junior Chicken & Duck is prepared with delicious chicken and easily digestible duck. This tasty and balanced food provides the ideal base for steady growth and a long, healthy life for your cat. Happy Cat All Meat is rich in high-quality proteins and particularly easy to digest. The plant-based ingredient Yucca can help to reduce stool odour - a massive plus point for indoor cats. Valuable herbs complete the delightful menu. And of course these practical, easy-to-open pouches contain no artificial colours, flavours or preservatives.
The new Happy Cat All Meat Junior Chicken & Duck contains everything that a young cat needs. In a trice. Simply tear open to serve and win the heart of your four-legged friend. Fast, clean and convenient. And adds welcome variety to your cat's menu.
Carefully prepared with high quality meat
With tasty chicken & duck
Gluten-free recipes
Exquisite ingredients such as safflower oil & yucca
Increased energy requirements
Guarantee of quality.
Cibo umido per gattini Happy Cat All Meat Junior Chicken & Duck confezioni
All Meat Junior Chicken & Duck 85 g
All Meat Junior Chicken & Pollack 85 g
Descrizione

Pollo & Merluzzo
Composizione:
Meat and offal from chicken and turkey (total 41%, of which 31% chicken), beef lungs, duck necks (10%), rice (4%), minerals, safflower oil (0.2%), yucca schidigera (0.1%), thyme, dill, parsley, coriander (total herbs 0.06%).
Nutritional additives / kg: Vitamin D3 (3a671) 200 IU, vitamin E (all-rac-alpha-tocopheryl acetate 3a700) 100 mg, manganese (manganese(II) oxide, 3b502) 3 mg, zinc (zinc sulphate; monohydrate 3b605) 20 mg, taurine (3a370) 100 mg.
Componenti analitici
| | |
| --- | --- |
| Umidità | 80% |
| Proteine grezze | 11% |
| Grassi grezzi | 5.5% |
| Cenere grezze | 2% |
| Fibre grezze | 0.6% |
Dose quotidiana consigliata
Kitten's age

in months

Amount of food for mid-sized breeds

(up to 5 kg adult weight)

(pouch/day)

Amount of food for large breeds

(6-8 kg adult weight)

(pouch/day)

1-2

1-1.5

1-2

3-4

2-2.5

2.5-3

5-7

2.5-3

3.5-4

8-12

3-3.5

4-5
Esclusione di responsabilità